ZEISS #measuringhero Award
Winner of the Category: Efficient Measurement - Individual Component
With 450 data points, 65 features, a volume of 700 mm³ and a measurement time of only 190 seconds, Satish Hake from Helvoet Rubber & Plastic Technologies (India) Pvt. Ltd. has successfully managed to achieve the highest efficient measurement score. He measured an ABS system component that is responsible for fluid passing and maintaining brake functions. Using his two ZEISS CONTURAs, he obtained results with a reproducibility of less than 0.30 microns, proving his skills as a #measuringhero.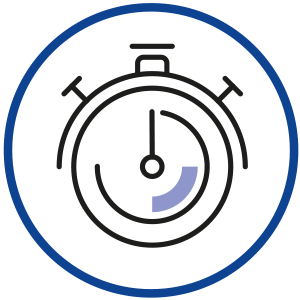 Company: Helvoet Rubber & Plastic Technologies (India) Pvt. Ltd.
Industry: Automotive

Country: India
Why ZEISS:
1. User friendly software ZEISS CALYPSO) where CMM programming is very easy
2. Reliable and accurate instrument
3. Quick and friendly support for machine issues or software related issues
Favorite ZEISS product: ZEISS CONTURA G2, ZEISS METROTOM, ZEISS PiWeb, ZEISS O-INSPECT, ZEISS Axio Imager.M2m

My passion for quality assurance: We Helvoet Rubber & Plastic Technologies are committed to our customers for supplying world class quality products with high accuracy & precision. So as part of Helvoet Rubber & Plastic technologies family, I synergize my skills and knowledge with the objectives of the organization. I am a responsible, reliable and committed worker. I give my best both as a part of a team and working independently. With exceptional communication and interpersonal skills, my self - confidence, innovative approach and quick adaptability to changing processes and trends have been my biggest assets.
Your message to the global #measuringhero community out there: If you have the passion to give best of best to your company, ZEISS will be the correct choice and platform. The quality of product will help you to increase your level of quality and precision and reduce repetitive work. It will also increase your productivity by saving time, energy and money.



Helvoet Rubber & Plastic Technologies is a precision plastic component molding company which has the capability to manufacture plastic parts in micron tolerances. We make parts that goes in fuel systems, power train, ABS brakes, EVs, engine cooling and emission control. This complex parts are measured on a ZEISS CMM with precision, which helps us to improve our manufacturing accuracy & precision in automotive parts, food technology, industrial and household applications and medical applications. On the left you can see pictures of the parts we manufacture and measure.
Benefits of the company:
Strong in absorbing precision technologies
Very strong Engineering & Quality team
State of the art plant and tool room machinery & various types of injection moulding, equipped 3 ZEISS CMM
Precision mold making capability
Which role does the ZEISS CONTURA play in your daily work?
ZEISS is part of our daily work. We work on first part approval processes, capability data inspections, annual layout part inspections and new product development part inspection.
Therefore our days starts by working at a ZEISS CMM and ends there. Only on Sundays is the machine idle or not working. The rest of the week it runs by 24 hours, 6 days a week, 12 month a year.
What tips do you have for other metrologists for efficient measurement?
CMM guideways needs to be cleaned properly on a daily basis or in case any dirt is observed
Calibrate the probes before use

Use more stable stylus systems to increase measurement speed
Use a proper holding fixture so that the part can't be moved while measuring, which will disturb the results
Use a proper fixture with part holding on palleting, which will reduce changeover times and manpower as well
Grouping the dimension according to the stylus system will also reduce the measurement time
Instead of single point measurement use software options like scanning with relevant measurement speed & measurement force, this will also save time
Before starting the part measurement check the part visually for any abnormality, so as to avoid variation due to defect like, dirt, flash, damages etc.
Use scanning with maximum numbers of points or slightly more than the evaluation range of the geometry, i.e. if I have a Φ 0.50 circle with a circumference of 360°, I have to choose Φ 0.30 stylus. We choose an evaluation range of 450° due to a very small dia to avoid that disturbances of the machine leads to deviations in the results. We also use gauss filter to avoid/remove measurement errors.